Dr. Sylvester Ehimare, the CEO of SEF FOUNDATION was guest on THE IMPACT CONVERSIONS , a live interview with inspiring change makers championing positive Change in Nigeria.
THE IMPACT CONVERSATION is part of the lead-up to the Naira Diary Impact Awards 2023 which the voting phase underway and the award ceremony scheduled for Oct 29th, 2023 at Lagos Oriental Hotel, Lagos. Dr. Sylvester Ehimare shared his story during the live session and was interviewed by the host Olufunmilayo Emmanuel also known as Caramel Funmi.
Here are the 15 things we learn about Dr. Sylvester Ehimare during THE IMPACT CONVERSIONS.
1. Dr. Sylvester Ehimare is the CEO of SEF FOUNDATION, known as the Sylvester Ehimare Foundation. He is a businessman, entrepreneur, a lover of Christ, and happily married with three beautiful children.
His foundation is officially four years old.
2. According to Dr. Sylvester, life is spiritual; you need to know that everything that happens in life occurs in the spiritual realm before manifesting in the physical realm.
3. He never imagined he would own an NGO today. It came in a vision; he said he saw it clearly: "Sylvester Ehimare Foundation, Changing Lives And Lifting Souls."
During his very first outreach in Lagos, he fed approximately 1,000 widows.
Dr. Sylvester can't say that starting was very difficult because his foundation is based on God. Everything about it, the GOD factor, is involved, and, as you know, God being with you is the majority.
He reaches out to widows, the poor, and people who can't afford three square meals a day because he has been there.
The most recent outreach he conducted was in July when he visited Ajegunle and encountered some youth with great potential. He took about four of them to start working in his car wash, which he opened for them. He also met around 200 widows there.
To Dr. Sylvester, impact is purpose and vision. Impact is something you live and die for; it goes beyond merely trying to help people. Impact, to him, means happiness and peace.
He wants to convey to viewers here that if God is interested in you, the devil is also interested in you.
Giving is a matter of the heart, not wealth. According to him, the wealthiest people he knows don't give, while most of the poor people he knows are givers.
He said he gives not because he has much, but because he knows what it feels like to have nothing.
Dr. Sylvester's advice to aspiring individuals is, "Let this passion come from a burning desire. Try to build a strong relationship with God; let Him be the one to give you that vision. Don't start it just because you want to make an impact; otherwise, you'll give up along the way."
His foundation has a religious focus, and he partners with churches. This Saturday, he will be going to Ogun State for an outreach where he will be partnering with a Redeem Christian church.
To him, the idea is that words are not enough; it's about introducing people to Christ, letting them know that God loves them, and that God is the one sending them to help.
You can find him on Instagram at "sef_foundation." He doesn't have a physical office and doesn't plan to establish one.
Meanwhile, his foundation has been nominated. Keep voting for your favorites and remember the awards event is on October 29 at The Lagos Oriental Hotel .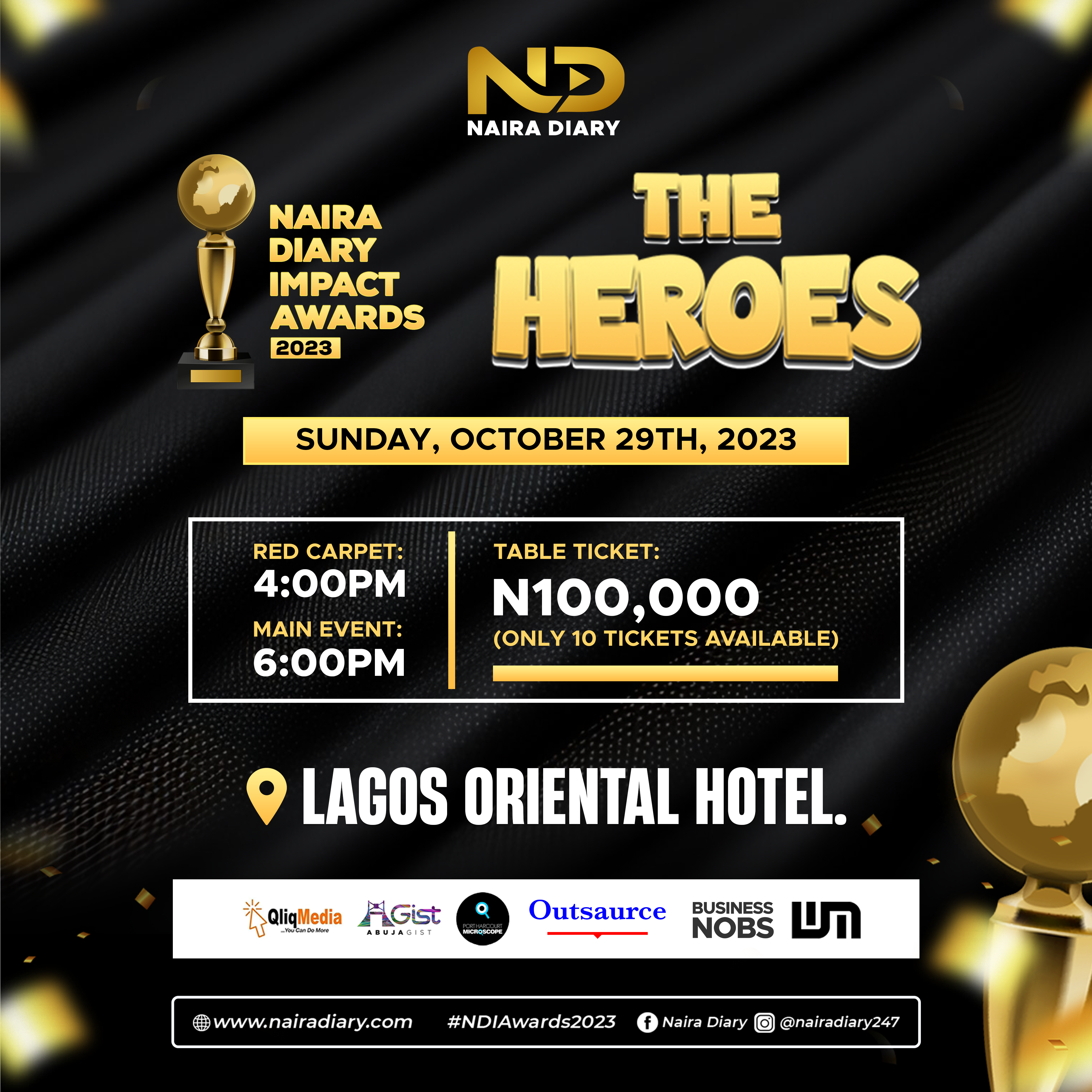 ADVERTISE WITH US. Call or send a Whatsapp message 08070950313