Highlights
IDAN is a Yoruba word which means Magic. It's a trending slang that can be synonymous to words like...
YOU MAY ALSO LIKE
Meet Anita Brown aka Nina The Lite, the woman allegedly pregnant for Davido The most trendy story on the...
The Governor of the Central Bank of Nigeria (CBN), Godwin Emefiele has reacted to analysts' projections concerning the devaluation of naira. According to...
[td_block_social_counter style="style8 td-social-boxed td-social-font-icons" tdc_css="eyJhbGwiOnsibWFyZ2luLXRvcCI6IjMwIn19″ block_template_id="td_block_template_1″ twitter="nairadiary" instagram="nairadiary" open_in_new_window="y" custom_title="Stay connected" border_top="" header_color="#ffbb02″ facebook="Nairadiary" facebook_app_id="Nairadiary" facebook_access_token="175310472494594|gDKu66ZuRLMBz5WUtYrWxDpSE2o"]
LOCALS AND MORE
Naira Diary: Good day, The Mayor of Housing. What is the motivation behind what you are doing? The Mayor...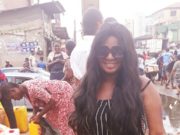 Christmas is an annual festival commemorating the birth of Jesus by Christians all over the world. It is that time of the year you are...
UNDER THE LEADERSHIP OF OUR FATHER PAPA DAVID OYEDEPO: What I learnt may be different from what you learnt.
This is another most asked question after WORK & FAMILY LIFEI will try my best to break this down as much as...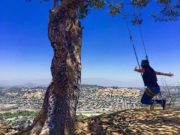 What truly makes life beautiful?What truly gives meaning to life?What truly makes life colorful and attractive?Many people have different answers to the...