#StartupSouth is excited to release the full list of 2023 Nominees for Startup Awards by #StartupSouth and also announce the opening of the voting portal. Award presentation to Winners will take place as part of the closing ceremony for #StartupSouth8 Conference.
In July 2023, #StartupSouth opened preliminary nominations to the public, for its annual Startup Awards taking place on Friday, October 6, 2023, as part of a 2-day line-up of activities for #StartupSouth8 Conference.
Held annually, the #StartupSouth Conference is the largest gathering of innovators, startup founders, thinkers, policymakers, and investors, among others within the South-South and South-Eastern regions of Nigeria.
Preliminary nominations for the awards closed on August 31, 2023, after which valid entries for each category were screened and shortlisted by an in-house committee. Each category has its eligibility criteria. However, the duration of impact or assessment is between 12 to 36 months relative to eligibility criteria. To be eligible for any category, you must be an individual, founder, Startup, or Organization (institution, corporate and development organisation) with remarkable impact within the set duration.
These nominees have demonstrated exceptional commitment, innovation, and impact within their respective fields, contributing to the growth and development of Nigeria's startup ecosystem.
Now, it's your turn to be part of this exciting celebration of innovation! We invite you to cast your votes for your favourite nominees in each category. Public votes account for 20% of the awards and your votes will play a crucial role in determining the winners of Startup Awards 2023.
The voting is currently open until September 30, 2023. Visit 8.www.startupsouth.org/vote to vote.
ABOUT #STARTUPSOUTH
StartupSouth Enterprise Development LTD/GTE is a Startup (Digital/Creative economy) ecosystem development and advocacy organisation and a Community of next-generation Founders building high-scale ventures in Nigeria – especially out of the South-South/South-East regions.
It is a Community of Communities with affiliations spanning across 11 States in the South and beyond. #StartupSouth members are building some of the most iconic venture-backed projects you probably have encountered. We are a social enterprise registered as a Non-Profit Foundation which believes in the power of entrepreneurship for development. 
Full List of Finalists
Startup of the Year – National
OmniBiz
Clafiya
Vesti
HouseAfrica
Xend Finance
GreenAge Technology
MarketingBlocks AI
Startup of the Year – Regional
Clafiya
HouseAfrica (Port Harcourt)
Foris Labs
Inspirational Founder of the Year – National
Jennie Nwokoye
Nnamdi Uba
Ndifreke Ikokpu
Ifiok Nkem
Inspirational Founder of the Year – Regional
Jennie Nwokoye
Nnamdi Uba
Ndifreke Ikokpu
Aaron Esumeh
Ugochukwu Nkwocha
Public Institution of the Year – National
NITDA
FIRS
SMEDAN
Public Institution of the Year – Regional
Solutions Innovation District (Anambra)
Anambra ICT Agency
Enugu SME Centre
Skill-up Imo (Ministry Digital Economy & e-Government)
Best Startup Coverage (Radio) – Regional
Nigeria Info PH
Wave FM
HOT FM (Owerri)
Today FM
BOSS Radio 98.9 FM
Best Startup Coverage (TV) – National
Channels TV
Arise TV
PlusTV
TVC
AIT
Silverbird TV
Wazobia TV
Best Startup Coverage (TV) – Regional
AfiaTV Enugu
ITV Benin
Atlantic TV
Anambra Broadcasting Service (ABS)
NTA Port Harcourt
Best Startup Coverage (Technology New Media Platform) – National
Technext
TechCabal
TechEconomy
Techpoint
Techbuild
Best Startup Coverage (Non-Technology New Media Platform) – Regional
Naira Diary
Pulse
Legit.ng
Abacityblog.com
Startup Journalist of the Year Regional
Ignatius Chukwu (BusinessDay)
Ikechukwu Nzeako (Daily Independent Newspaper)
Mr Peter Oluka (Tech Economy)
Mr Ken NWOGBO ( Nigeria Communications Weekly )
Most Inspirational Technology Hub – Regional
Harvoxx, Port Harcourt
Code Hauz, Eket
Innovation Growth Hub, Aba
Olotu Square, Port Harcourt
Start Innovation Hub , Uyo
Digital Dreams , Enugu
Ken Saro-Wiwa Innovation Hub, Port Harcourt
Root Hub, Uyo
Genesys Tech Hub – Enugu
Best Startup/Technology Show (TV)
The Beam (Channels TV)
The Street Wize
Global Business Report
Business Express (NTA Port Harcourt)
Best Startup Coverage (Print)
Guardian Newspaper
BusinessDay
Leadership Newspaper
Premium Times
Vanguard Newspaper
The Nation Newspaper
Best Startup Ecosystem Newsletter
Nairametrics Follow Tech
TechCabal Daily
TechPoint Digest
TechSafari
Best Startup Ecosystem Podcast or Vlog
Growing Africa Podcast – Daniel Ose
Techpoint Africa Podcast
Building the Future with Dotun – Dotun Olowoporoku
KuriousK Podcast
Most Inspiring Startup Community
GDG Port Harcourt
PH Startup Founders
HerTech Trail
GDG Bonny
Delta Tech Network
GDG Uyo
GDG Aba
GDG Enugu
GDG Benin
GDG Owerri
Onitsha Twitter Connect
Bedrock Initiative, Owerri
B<>rderless, Port Harcourt
Most Active #StartupSouth City Community
Benin
Port Harcourt
Uyo
Yenagoa
Next Rated Startup
Classmigo (Owerri)
BingPay (Port Harcourt)
Acecore (Port Harcourt)
Pandascrow (Port Harcourt)
Diskox (Owerri)
ReviveEarth (Enugu)
Bellum (Port Harcourt)
Best New Media Platform (Technology)
Technext
TechCabal
Techeconomy
Techpoint
Techbuild
Best Startup/Technology Show (Radio)
Talking Figures (NigeriaInfo Port Harcourt)
The Entrepreneur (WaveFM Port Harcourt)
BusinessToday (Today FM Port Harcourt)
Best Startup Ecosystem Intelligence Platform
TechCabal Insights
Asoko Insights
TheCable Index
Stears
Also Read: Bonny Island Marathon 2023 Kicks Off Under the Theme '#BreakFree', Opens Registration
Announcing the Nominees for Naira Diary Impact Awards 2023: Recognizing Impact Heroes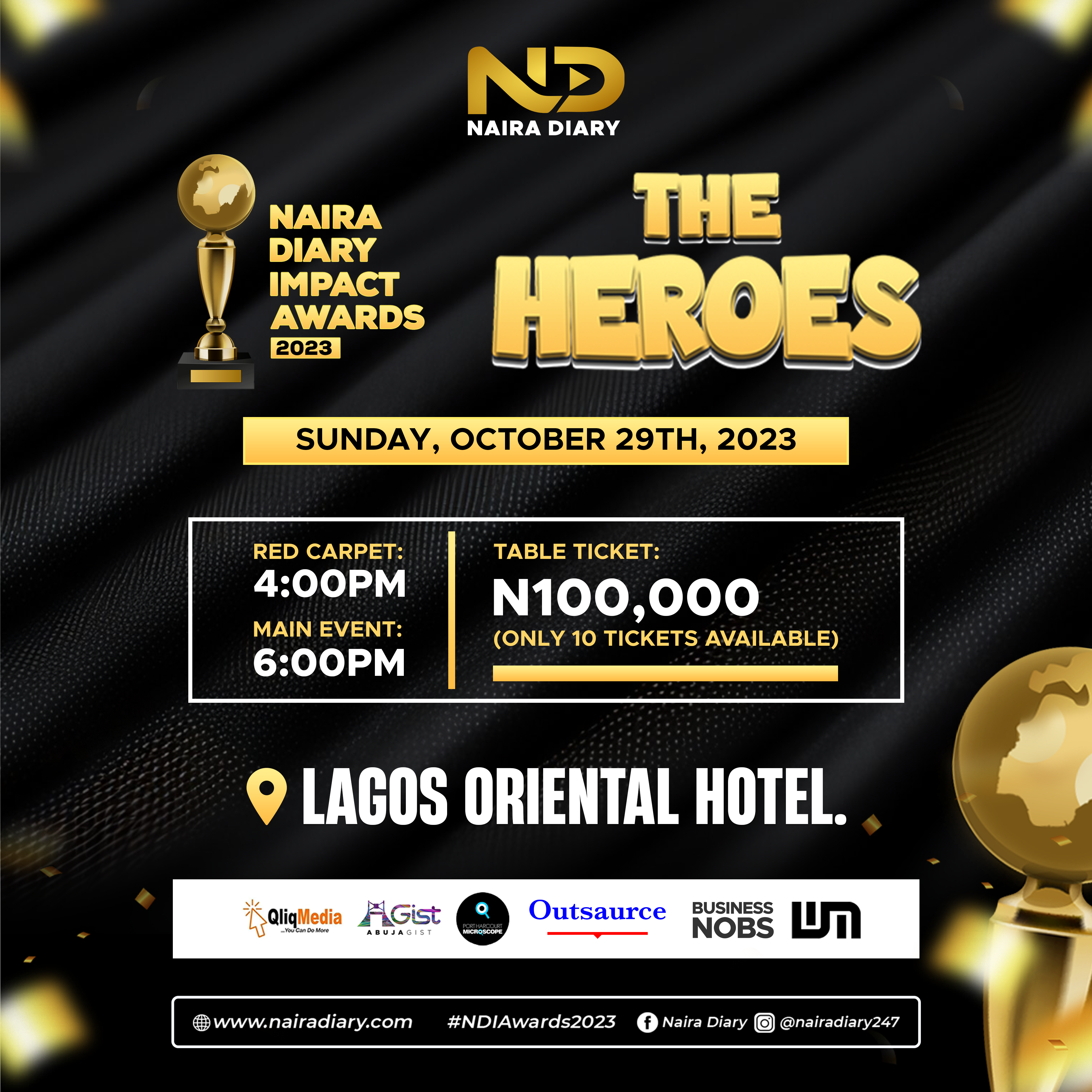 ADVERTISE WITH US. Call or send a Whatsapp message 08070950313